To start with, Bowlers need to be comfortable and swift to ball up to the sticks and at times they fall because of poor studds. Why does it play an important role in cricket? It is because when ever a bowler lands on a popping crease, it affects your back. There are other stuffs which is related to all these. Stay tuned!
In a game of cricket, do you know who is the winner? It is always the bowler because he has six balls to bowl in the over. Even if we gets hit on the very first ball, he has five more balls to come back but if you think in batsman's perspective there is no chance at all for him because if he becomes out on a very first ball, he should walk towards the pavilion and clap for others till the innings gets over. So, Bowler needs to be fit enough to bowl 10 overs in One day international and to be fit enough he has to have good pairs of shoes.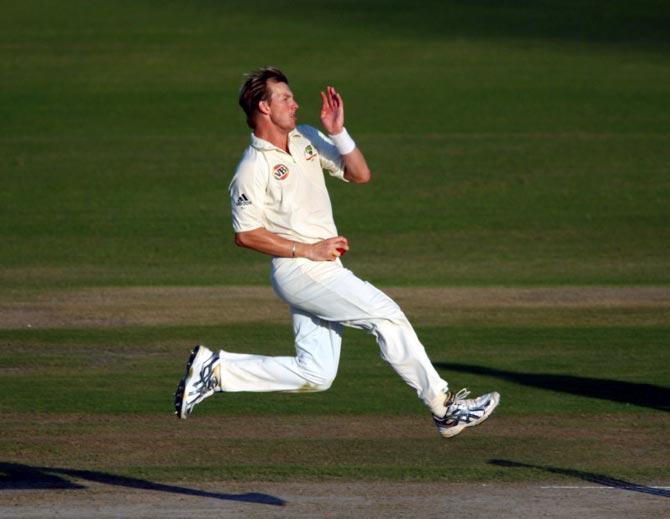 If you're a tennis ball bowler, you can buy running shoes with good grip. Good grip, better lower back strength. There are several work outs that you need to do to ensure you have enough strength in your lower back. Never ever pick up weights, especially for the bowlers. They say that because when you work on your shoulders, you will grow up those shoulders and you wont be comfortable when you are bowling. Wider the shoulder, bowling becomes eratic for sure. Problem with these youngsters is that they want to build body, which will not help you keep yourself fit. You consider top quality bowlers like Jasprit Bumrah, Glen Mcgrath, Bhuvaneshwar Kumar, never pick up weights and tht is the reason why they bowl so well. If you consider Mitchell Johnson, he started gymming and couldn't bowl at all.
When you are playing test cricket, which is supposed to be the toughest form of cricket and for such matches, you need to ensure that you are physically fit and a good pair of shoes. As, you will be bowling 15+ overs you need to be mentally fit enough.
We hope this answers most of your doubts regarding Why Shoe plays an Integral Part for Fast Bowlers in Cricket?  Just in case you have any further questions, you can always ask us in the comments section. Thanks for reading!