No one will ever get bored of wearing sneakers. You can wear them anytime you want to. You would rather pick comfortable sneakers over painful heels. They are super comfy and saves your feet from those horrendous blisters. They give a satisfying and a happy feeling as you can peacefully run around with them. Most of us follow our favourite celebrities when it comes to styling and stuff. Anything they wear becomes our personal favourite and that's the absolute truth. You can actually wear sneakers for every outfit if you know how to pull it off together. Here are some different styles,     
Dress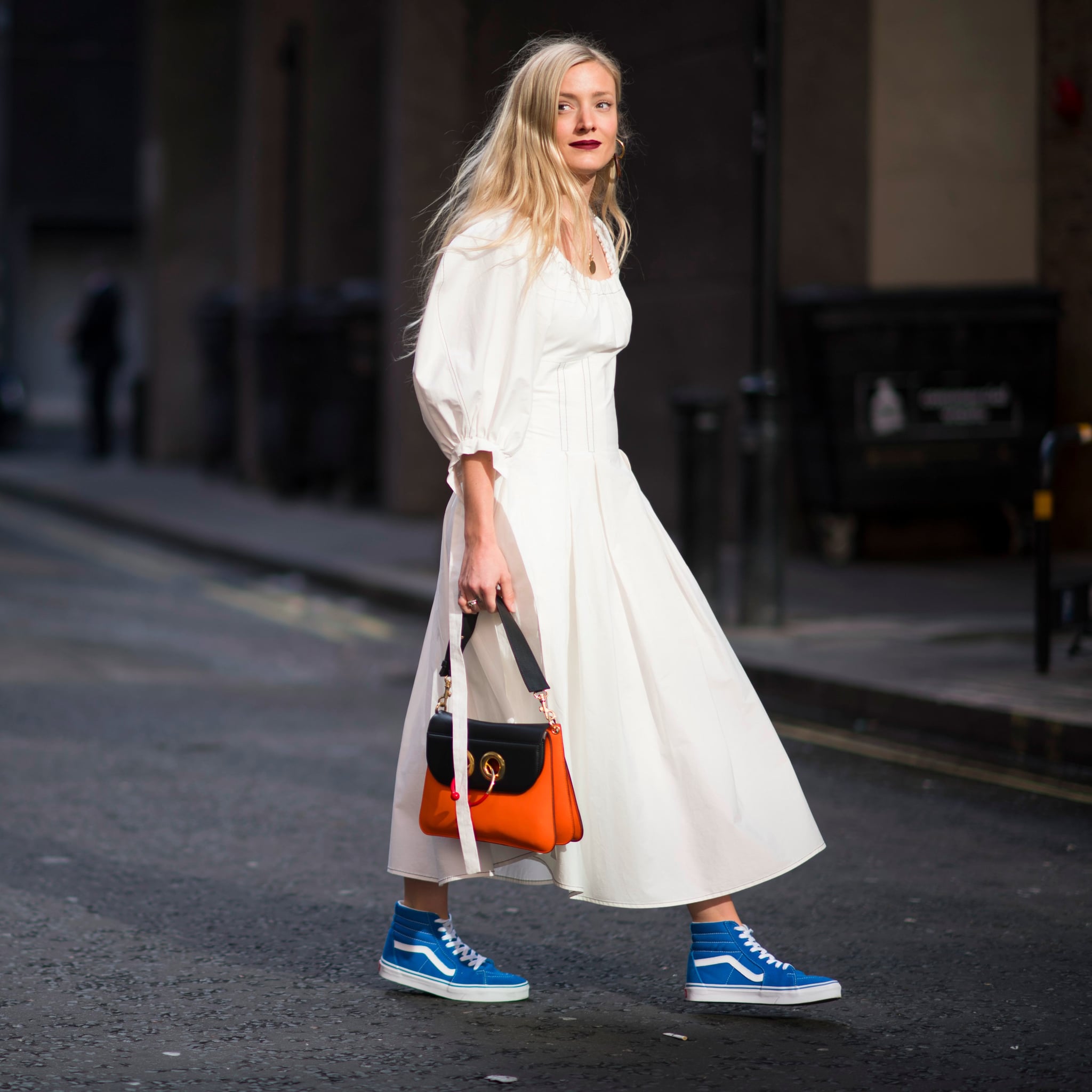 Be it a floral or a plain dress, sneakers can make any outfit look good. Wear a short dress, use minimal accessories and bring those sneakers out. You can also wear a long length dress with a side slit and instead of hopping into your wedge or heel, team it up with a pair of sneakers. Be it bodycon or a loose fit dress, sneakers will save your day. Don't stick to white or black shoes, try bright colours as well. Just experiment. 
Jeans
Sneakers will go on any jeans be it denim or leather. From ankle length jeans to full length, sneakers does justice to all. Throw on a basic t-shirt on a denim jeans and pair it with any colour sneakers for a casual outing. Why stop here? Grab your favourite denim jacket and nail the look.     
Traditional Wear
All thanks to Rhea Kapoor who set this trend. She nailed her lehenga look with a pair of sneakers. Fashion changes every minute. It's not a compulsion that you have to wear a wedge or a heel under your lehenga. It's tempting to wear those inches and look the best. But also think about your poor legs that has to go through the pain throughout the day. Make a style statement this year by wearing your favourite sneakers under those layers of lehenga. You can walk with style, comfort and survive the entire day without hurting those pretty feet of yours.      
Jumpsuits 
If you want to go for a casual outing or on a holiday, don't ignore your jumpsuit. You can practically survive the entire day by wearing a jumpsuit and a pair of shoes. They are one of the best combos that one could come up with by offering a great sense of style and comfort.
Skirts
You can either wear a denim skirt or a wavy skirt along with a crop top and pair it up with some nice shoes. You could also wear a skirt suit and make it look edgy by teaming it up with a pair of chunky sneakers.    
Keep some tricks in mind to combine those beautiful sneakers of yours with your everyday clothes and surprise yourself.