Women like it when they are treated like a queen. And queens like it expensive. These expensive accessories are a great way to express love for all the ladies in the family. Ladies love to have the best accessories and everyone around the world is fashion conscious. Let us look at the famous accessories that are the most expensive and specially made for women.
Chanel's laptop case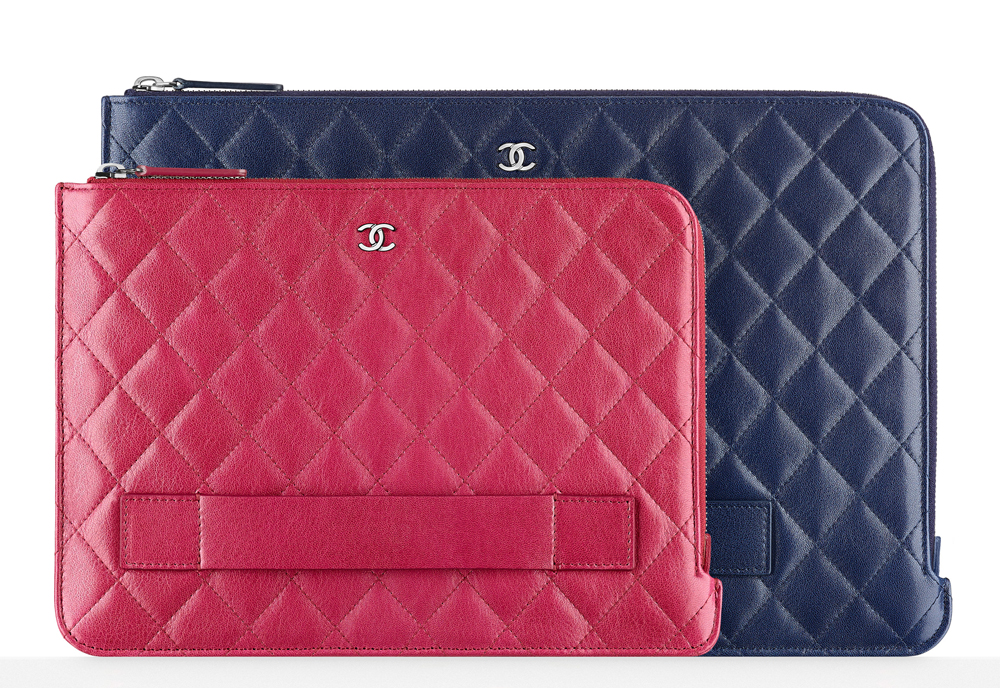 The laptop case that has been designed by Chanel is pink in color and due to its color, it is popular among the ladies. It is made using lambskin and has two thin opening inside and a slit pocket on the backside of the case. Just like any other case, it also has an all-around zipper. This will cost you $1,450. if you don't like pink, you could also opt for a black case and its cheaper than the pink one.
Motorola Motopure H12 Bluetooth Headset
These Bluetooth headsets are made using 18-carat gold and decorated with 180 cut diamonds. The Bluetooth headset is available in yellow and white gold. It's more like owning a jewelry piece than a tech device. This will cost you $6,547 approximately.
Luntaik's iPod Nano watch case
An iPod Nano watch costs you $150 approximately. But the iPod Nano case costs you nearly $18,000. The case is designed by ZShock and is made using white gold and has a border decorated with diamonds. It takes 3-4 weeks to create this case.
Lady Blache iPhone 4
This iPhone comes with brilliant artwork and is worth the buy. The phone's back case has three Swiss clocks which show the time for Paris, Moscow and New York. The clocks have their own set of diamonds, 3 white pearls and a mineral glass frame that is diamond coated. This phone will cost approximately $30,000.
GNG's Gold & Diamond – iPhone 3G case.
This case was made by GNG, a German company. it takes an entire year to create this case, which is both expensive and luxurious. The case is created out of 140 grams of 18-carat gold. The case further portrays 200 diamond gems and an inlay made up of carbon fiber. Apart from the 200 diamonds on the case, the logo also portrays another 400 diamonds. Thus looking at the number of diamonds and the amount of gold used, it's fair to say, the case costs you $108,880.
The above are a few of the accessories that are the top most expensive accessories that are made for women. Many other accessories are available in the market. If you are looking for something to gift on valentine's day or any special moments, you can certainly look up to these accessories that will express love in style and luxury.